Manz launches new line of crystalline Silicon equipment in SNEC 2012
solarzoom has learned that on May 16th, Manz, a supplier of integrated solutions for the high-tech industry, participated in SNEC 2012, the 6th International Solar Industry and Photovoltaic Engineering (Shanghai) Exhibition and Forum (booth: E3 Hall, 310), and introduced its latest crystalline silicon solar cell wet process equipment: IPSG CEI 4800. The device is used to remove highly doped layers from the back and edges of the wafer, resulting in chemical edge isolation (CEI), as well as removal of phosphosilicon glass (PSG) from the front of the wafer during the previous diffusion process. Thanks to the new wet process equipment, we actually connect Manz's previously established PV process chain even more closely. "The integration of more processing steps into one device will ultimately help customers reduce manufacturing costs per watt," said Mr. DieterManz, CEO of Manz.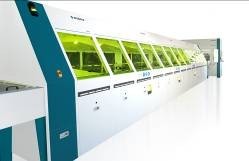 Figure 1.Manz's latest wet process equipment: IPSG CEI 4800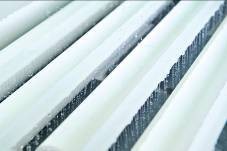 Figure 2.PSG removal process: Removal of the phosphosilica-glass layer created on the front of the wafer during the previous diffusion process 
As the IPSG CEI 4800's name suggests, the output is up to 4,800 tablets per hour. "The newly developed sponge roller process enables faster, in-line delivery, which not only delivers wafers smoothly, but also ensures greater process stability." "With additional optimisation measures, we can even increase production to 5,000 tablets per hour," says Mr Kari Raudasoja, project manager of Manz's Crystal Silicon division. In trial operation, even under automatic operation, the fragmentation rate of the new wet process equipment is no higher than 0.1%. The device is equipped with a magnetic coupling system to completely isolate gears and drivers from chemicals. The new IPSG CEI 4800 uses a modular design that is easy to maintain and easy to combine and connect with other modules or parts. As a result, the product lasts longer and is more cost-effective.
The device will be bundled with the Manz Speed Picker for loading and unloading silicon wafers. Yesterday, Manz held an opening ceremony for its new factory in Suzhou, where the IPSG CEI 4800 will also officially go into production. With 20 years of experience in the wet process of printed circuit boards (PCBS) and flat panel displays (FPD) and a new 16,000 square meter facility, Manz will provide our key customers with more efficient services and cost-effective products at both local prices and German quality. It is reported that Manz will also launch new vacuum coating equipment and fleece equipment, and is committed to becoming a full process of photovoltaic equipment supplier.
Recommended News